Welcome to Aaron Pools and Spas!
We've been in the business of fulfilling aquatic dreams for 50 years. We're here to help you choose and install the perfect hot tub or swim spa. No job is too big or too small. If you can dream it, we can make it happen. We personally provide quality, care and capability without any hassle. Join the thousands of satisfied customers in the Southern New England area and contact us about adding an aquatic dimension to your lifestyle.
Shop Hot Tubs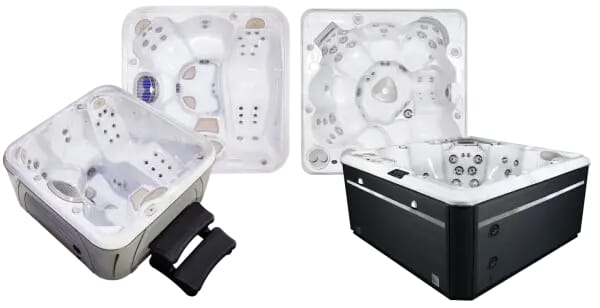 We offer a wide range of top hot tub brand names and models in order to provide you with a choice of first-rate hot tub experiences. Our hot tub lines are handpicked for quality, comfort, durability and ease of use.
Shop Swim Spas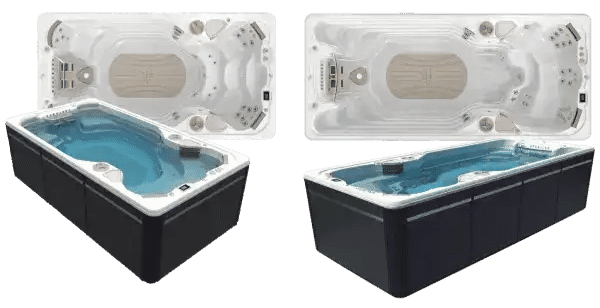 Enjoy swimming, soaking and exercising all year round with the versatility of a swim spa. Our range of stock ensures we've got a model that will perfectly meet the needs of you and your family.
See What Our Customers Have To Say
Find Your Perfect Hot Tub or Swim Spa
In a few simple steps, we will show you the ideal hot tub or swim spa for you!
Hot Tub or Swim Spa – Which Is Right for You?
Simply put, hot tubs are primarily for soaking and massage whereas swim spas add the ability to swim. Hot tubs have a much smaller footprint and typically seat two to eight people. Swim spas can be up to 20 feet long to provide room for both swimming and soaking. Hot tubs feature an array of water jets designed to massage various parts of the body. Combined with water temperatures of up to 104 degrees Fahrenheit, hot tubs provide hydrotherapeutic relief. Swim spas, on the other hand, generate a powerful current that works to keep a swimmer in place while they practice their favorite strokes. Swim spas also have seating areas complete with massaging water jets that allow for soaking and relaxation. For more information about hot tubs or swim spas, download a free brochure or buyer's guide.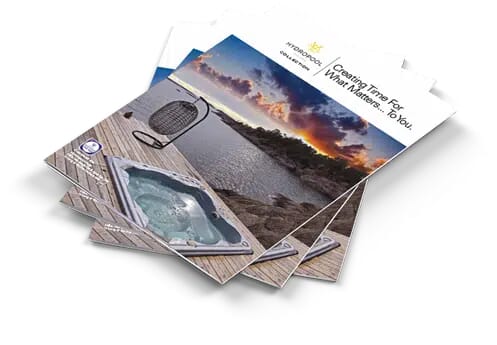 Free Hot Tub and Swim Spa Brochures
Whether you're looking to recuperate and relax or stay active and get fit we have a hot tub or swim spa that can meet your needs. Learn more about the basics of each by downloading a free hot tub or swim spa brochure. Find out how you can add an aquatic dimension to home living.
Free Hot Tub and Swim Spa Consumer's Guides
All our hot tubs and swim spas have been carefully curated to provide quality, comfort and value for money. Discover your ideal make and model by comparing the various sizes, features and designs. You can download a free consumer's guide to find out more.